Zhluboka se nadechneme a jdeme na věc...
---
Okay. Okay, okay, okay.
Ani já sama pořádně nedokážu unýst to, jak se nám fandom rozpadá před očima.
Už to zdaleka není to, co to bývalo, a navíc, já přišla až k naťuklému, k polorozbořenému.
A celý rok mi nedocházelo, že se fandom bortí úplně.
Rozhlédněme se okolo nás. V našich řadách jsou i ti, kteří pro Creepypastu dýchají, nebo ti, kterým Creepypasta pomohla z těžkých situací. A kterým stále pomáhá.
Jenže... Přestaňme všechno vidět růžovými brýlemi.
Doteď jsme Creepypastu potřebovali my.
Jenže mě konečně pořádně došlo, že Creepypasta teď potřebuje nás.
-teďka sorry za nadávky...-
Svět naprosto ZAPLAVILY sračkoidní rádoby CPOC s tragickým příběhem, které se po Jeffově vzoru změnily v bezcitné zabijáky.
Ano ano ano. Vylévám si tady jed na OCčkách jménem Nina a Jana the Killer. I českej Wattpad je tohohle plnej.
Protože... Do-pr-de-le!
Vždyť nám to ten fandom úplně mrví!
A nejen tohleto.
Ano ano ano, náš milovanej shipping.
Když už někdo vytvoří postavu...
Proč ji další mrvěj shippingem?
Je nechutné shippovat vrahy q-q
Hele, to be honest... Na tenhle blog vás každej den chodí hodně.
Hodně.
Všichni víme, co to Creepypasta je, a všichni víme, kolik sraček mezi ní najdeme.
Pokusím se... Budu se snažit překládat kvalitní pasty, psát další články do rubriky Píšeme Vlastní Creepypastu..., která tady s touhle bude docela souviset, pokusím se psát fanfikce, kde budu vystihovat Creepypasty takové, jaké původně byly, rozjedu tuhle rubriku, sepíšu sem tipy, co a jak dělat, udělám seznam všech CP blogů a lidí, co už taky udělali takovejhle článek... Budu nutit lidi, aby psali kritiky na Creepypasty (>:3), přepíšu HeartBeat (A tímto chcu poděklvat Suri, že mi napsala
na Izumi kritiku
:3
Alespoň vím, co zlepšit.
A že toho bude... :D), aaa...
Taky se hlavně pokusím být mnohem aktivnější...
K tomu se váže další věc. Bylo tu ode mě málo aktivity, protože jsem si jenom založila Wattpad a začala tam lidi okolo srát, neskutečně srát upřímnými názory na fanfikce.
God, byla jsem rozmazlená fanfikcema od CP blogerů, když jsem otevřela Wattpad, ocitla jsem se v naprostým pekle...
A došlo mi, jak dalece je to s fandomem akutní. Začala jsem tam psát všemožný tipy, co jo a co prostě ne. A stále píšu dál.
To je asi tak souhrn toho, co budu dělat... A teďka vy.
Lidi, fakt je vás tu dost. Prosím... Přece nenecháte Creepypastu jen tak chcípnout...
Hele, řeknu vám to takhle.
Po tom, co jsem projela několik příběhů na Wattpadu ohledně Creepypasty a upřímně je ohodnotila s tím, že tímhle lidi Creepypastu ničej, bylo na mou adresu svaleno několik hejtů.
Upřímně... Do you see it? Sakra vidíte to? Lidi, hodně z vás Creepypastu kazíte a ani si to neuvědomujete, a aby toho nebylo málo, někdo i tohle mrvení fandomu hájí, jako kdyby to bylo něco awesome.
Chci vás upozornit na jeden fakt.
Věřte mi, že po setkání s něčím takovýmhle člověk přestane mít na dobu neurčitou chuť překládat. Fakt mi to věřte.
Protože má člověk pocit, že fakt nehodlá krmit fangirls...
Naštěstí ze mě ten pocit docela rychle vyprchal.
COŽ ALE NEZNAMENÁ, ŽE SE TOHLE BUDE OPAKOVAT VŽDYCKY.
Myslím, že v tomhle nemluvím jen za sebe... Podívejte se na nás. Na blog.cz je tu armáda Creepypasterů, kteří nadšeně pracují na blozích a překládají a píšou a zachraňují a překládají... Ale tohle taky nepotrvá věčně. Věřte, že každýmu uměj vlhký shipperský fangirls zkazit náladu.
Víte, čeho se bojím?
Že zanedlouho bude vypadat CP fandom tak, že na překlady se každej vysere, protože to bude zbytečný, a shipfikcí na Creepypastu bude jen přibývat a všichni to budou oslavovat. Už nikdo nebude překládat. Už se bez dobré znalosti angličtiny nedozvíme, co je zač Creepypasta Psychosis, kdo je Ted the Caver, zda je Chess Master kvalitní CPOC, kolik poníků zemře v celém Silent Ponyville, zda v posledním dílu Scarlet Harvest Cheerilee udají nebo ne, a jestli je Lavender Town doopravdy něco skutečného. Tohle a mnohem víc věcí se už nemusíme dozvědět... Ne v českém podání... A proč?
Protože nás přestane bavit krmení fangirls.
Vypadá to, že se vám tu snažím namluvit něco, co se nestane, co?
Ale ono to tu hrozí a je to blíž, než si můžeme myslet...
Fakt. Za chvíli neuvidíme nic jiného, než The Killer OC a další fangirl crappypasty jako je Poopsy.
Proč?
Protože jsme zapoměli, CO TO CREEPYPASTA ZNAMENÁ.
Creepypasta není seznam fiktivních psycho vrahů... Creepypasta je šok, strach a pravda...
A to je věc, na kterou tu hodně z nás zapomíná.
You know... Tenhle článek jsem měla už dlouho v plánu. Od té chvíle, co Jackie postnula na net příspěvek, že jí je líto, že lidi zapoměli, co to Creepypasta je. V tu chvíli mi konečně došlo, kde se nacházíme. Hele, tohle není v pořádku. Tohleto fakt není v pořádku. Jak vypadala Creepypasta dřív?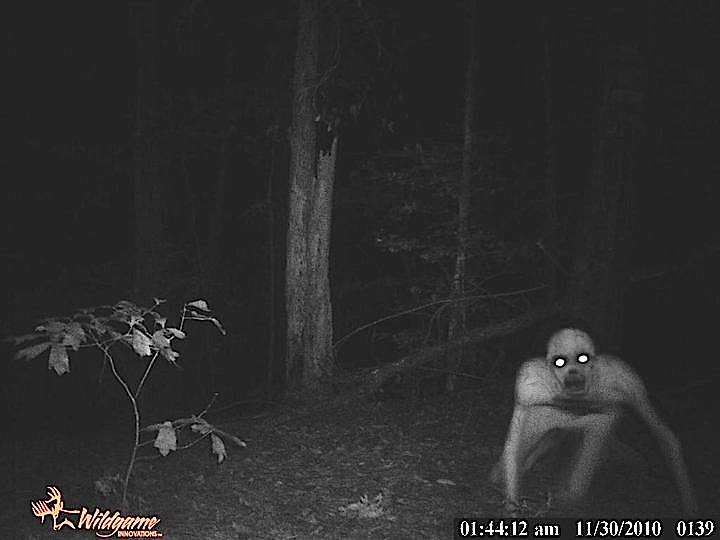 A co z toho je teď?
Nemůžu uvěřit tomu, jak moc se nám to vymklo z rukou.
Máme tu shippery a crazy fangirls? Nechcete se vzdát toho, co jste? No prosím. Mějte na svědomí to, že je fandom v prdeli...
Hele, lidi. Mohla bych klidně přednastavit všechny hotový překlady, následně se odhlásit z blogu a říct: Tady máte fandom, kterej jste chtěli, teď si s tím udělejte, co vás napadne, ale mě už do toho neserte.
Ale já odmítám tohle udělat. Já hodlám pro starou dobrou Creepypastu bojovat.
Vidíte to někdo stejně...?